100% MADE IN USA
About
Expertly Made in the USA.
Proudly designed and manufactured in America.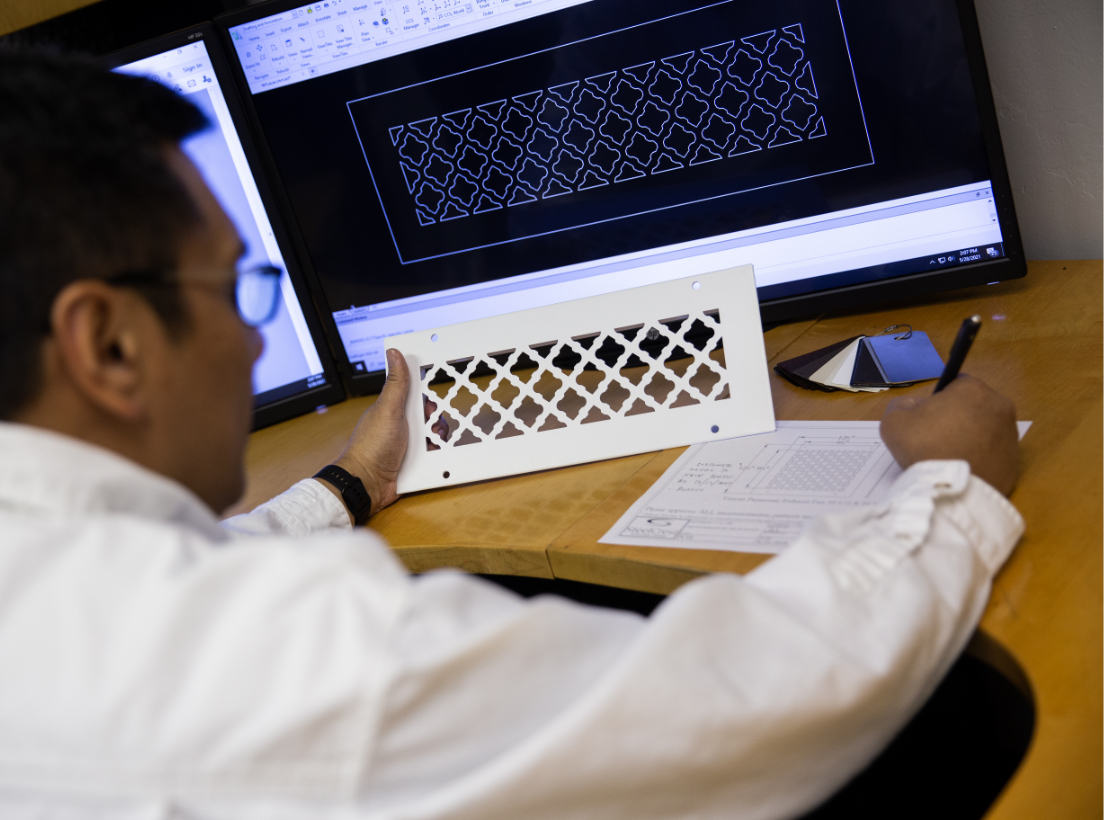 Founded with principles that endure today.
Having become frustrated with the lack of decorative cover options for high-end homes and commercial projects, the founders of SteelCrest decided to design a product that was not only beautiful but also functioned properly.
They designed and tested numerous manufacturing processes over a 2-year period to develop their current products, which offer a stylish look with functionality, and most importantly, more choices than their competitors.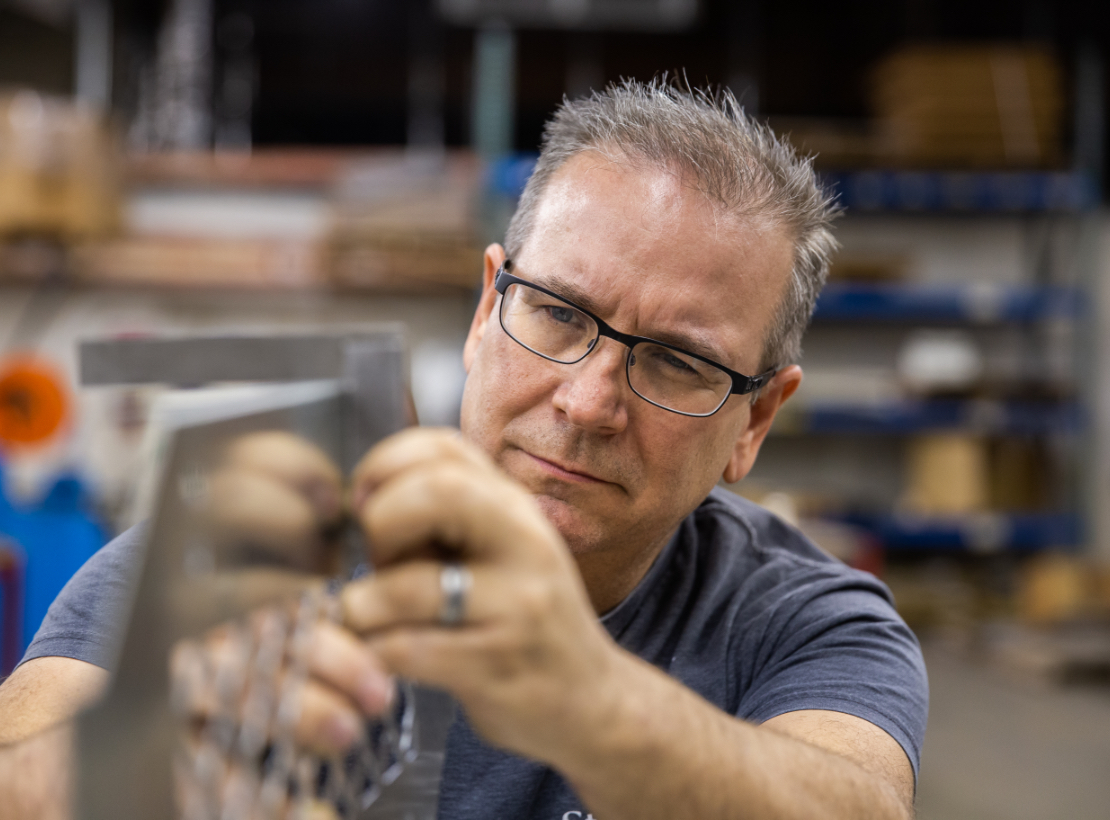 Made in the USA and backed by a lifetime warranty
Every single product we create is manufactured on-site, using the finest materials and resources. Moreover, since we manufacture everything in-house, everything that we sell must meet our rigorous standards of excellence. Quality control is part of our culture.
The closer you look, the more you'll appreciate our work. When you place an order with SteelCrest, you know you're getting the best crafted metal work available today.

State-of-the-art production
We manufacture 100% of our products in our 29,000 square foot facility in Phoenix, Arizona. Here, our craftsmen create products using old-world handcrafting methods and modern day manufacturing techniques to create items that look beautiful, function effectively, and elevate their surroundings.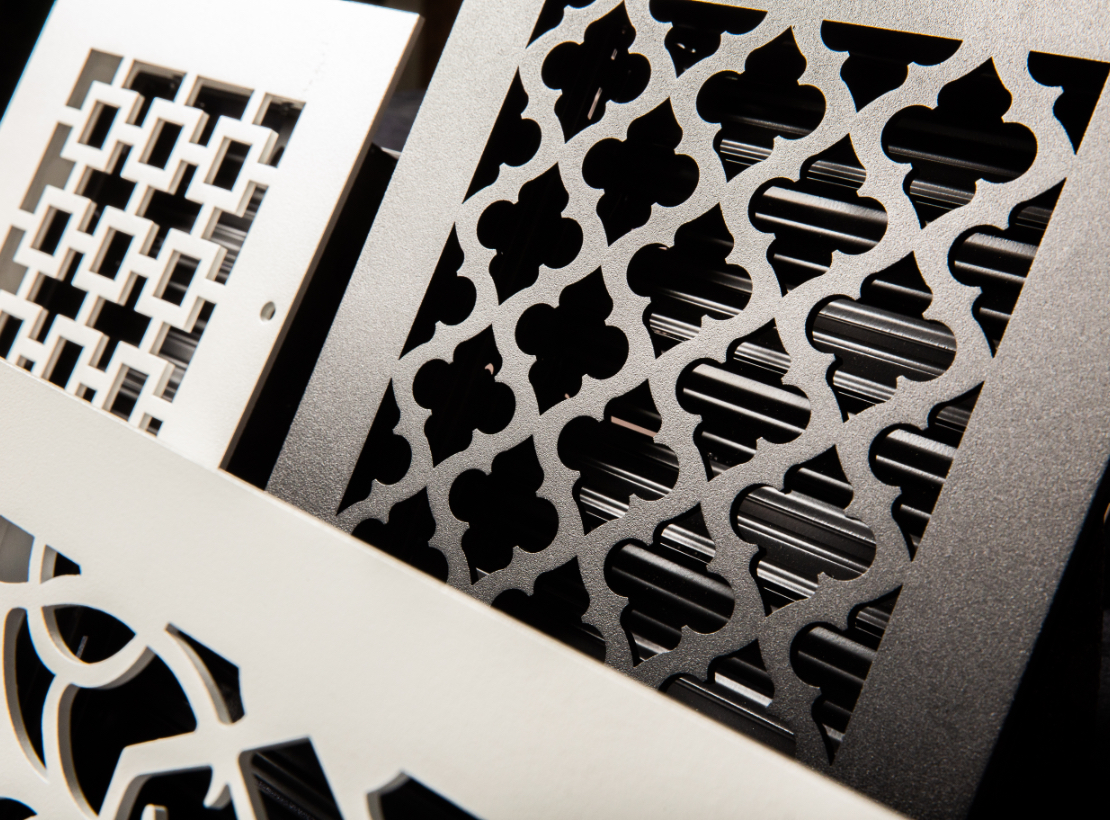 The result of combining form and function.
Whether you have a finished design you would like to have us execute, or you are just looking for some suggestions for a finished product, we are here to help.
SteelCrest views the creative process as a collaboration that brings all relevant elements together to achieve a true unity of form and function.
Our team of engineers is highly skilled and can create pieces that are as functional as they are attractive-structurally sound and aesthetically pleasing.